We are building your energy independence
Custom solutions for smarter energy savings and financial efficiency.
Explore products

---
Make the most of our extensive industry
know-how
Modular construction
• Unlimited expansion possibilities • Reduced O&M costs
Optimal design
• Minimal footprint • High energy density • Long lifespan
Safety
• Proprietary BMS & EMS system • Cybersecurity measures • Integrated fire risk reduction system
Additional services
• Remote diagnostics • Technical support located in Poland • Operation and aging management
---
We create effective solutions
based on
innovative engineering
600+
LFP systems delivered
4500+
LTO Li-ion systems delivered
6000+
Installed ESS capacity (kW)
2000+
Installed ESS energy capacity (kWh)
Innovative product portfolio
Wide application range. State-of-the-art design. Possible implementation support with our partners.
Battery-string cabinet
150 – 372 kWh
Installed energy (BoL)
665 – 1331 V
Nominal voltage
LFP
Lithium-ion Technology
Battery container
1 220 – 3 730 kWh
Installed energy (BoL)
665 – 1331 V
Nominal voltage
LFP
Lithium-ion Technology
Comprehensive
and validated
framework
Comprehensive from start to finish with tailored or standard solutions and aftersales assistance.
02
Offering the optimal solution
03
Storage system delivery and construction
04
Integration, warranty and maintenance
Better understanding of customer needs
Choice between standard or tailored design
Turnkey project implementation
Ensuring integration with the inverter, EMS, and SCADA systems. Wide customer support.
Extensive help throughout whole product lifetime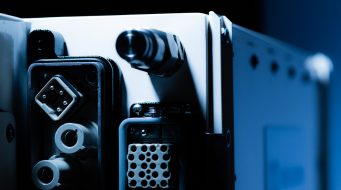 Cell agnostic approach
In Impact we believe no cell chemistry is superior. Our goal is to provide a wide range of possible solutions, so that you can choose one that best fits your needs, also from supply chain point of view.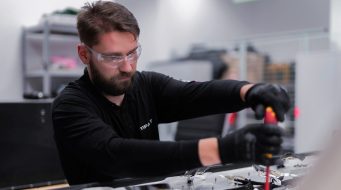 Complete system design
We look at our products as whole systems, not only battery packs. Our R&D Center is ready to develop, optimise and test battery solution from scratch, in order to provide you a fully functional "plug&play" system.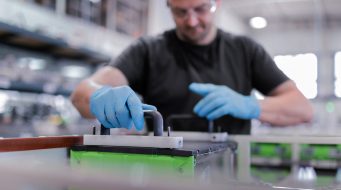 Designed to fit your needs
From the first requirements alignment to aftersales support – our goal is to create system and cooperation plan best suited for you.
Designed to fit your needs
Find your perfect sustainable storage for grid and power generation. We're here to elevate your capabilities.